When:
March 27, 2014 @ 10:30 pm – March 28, 2014 @ 12:00 am
2014-03-27T22:30:00+00:00
2014-03-28T00:00:00+00:00
Where:
St. Francis College - Callahan Room
180 Remsen Street
Brooklyn, NY 11201
USA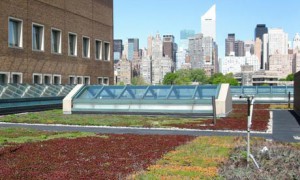 The New York City Department of Environmental Protection offers a grant program for private property owners in combined sewer areas of New York City. The minimum requirement is to manage 1" of storm water runoff from the contributing impervious area. If selected, DEP will provide funds for the design and construction of the green infrastructure system. Eligible projects include blue roofs, rain gardens, green roofs, porous pavement and rainwater harvesting on private property in combined sewer areas.
This year, for the first time, DEP will accept applications in both the spring and the fall, and applicants will have the opportunity to review conceptual ideas with DEP engineers prior to submitting their application.  More information on the program and the online application can be found on DEP's website.   The spring due date is May 6, 2014.