The next general meeting of the Brooklyn Long Term Recovery Group is Tuesday, June 3rd starting at 9:30am. Directions are below.
Featured speaker for June will be Andrew Olsen of NYC Recovery Build it Back to present to Brooklyn community groups on updates, progress, and questions related to the program. Questions for Build It Back are requested IN ADVANCE. Please email them to BLTRG vice chair email bltrgvicechair@gmail.com by Friday, May 30th.
---
DCM/CVD Thursday, May 29th, Join the Construction, aka CVD(Construction, Volunteer and Donations Committee) and DCM (Disaster Case Management) Committees as they hear DCM cases suitable for voluntary rebuild organizations. Contact Dana Nelson at dana.nelson@ccbq.org, regarding process and procedures for DCM's.
Thanks to our hosts, St. Paul's Church and LSSNY for hosting the meeting. See the Events section of our website for more details.
---
NB: NEW MEETING The Brooklyn Long Term Recovery Group's newly reconvened Mental Health and Spiritual Care committee will meet on Monday, June 12, 10:30 am at 1205 Surf Ave, 2nd floor. Thanks to our hosts at the Alliance for Coney Island.
---
Mental Health Resources – Active Programs – NO CHARGE
VNSNY – Disaster Distress Response Program. This program will come to you in your home or community for Cognitive Behavior Therapy – Post Disaster Distress (CBT-PD).For information about VNSNY's Disaster Distress Response Program, call 1-718-888-6955 – See more at the VNSNY website.
Disaster Distress Helpline: Call  1-800-985-5990 OR Text: 66746: "TalkWithUs" or "Hablanos". You can also check out their website, facebook page or follow them on twitter.
MHA – NYC has a new online comprehensive internet-based Cognitive Behavioral Therapy (ciCBT) program in English and Spanish. 
Call  212-614-6349 to learn more about MHA's CBT  iHelp: Sandy Stress Relief and how it can help the communities you serve.
---
  CANARSIE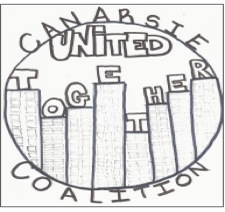 Canarsie Coalition meeting will be next Friday May 30th at 9:30am at the Bayview Community Center located at 5955 Shore Parkway, Brooklyn, NY 11236.
REGISTRATION DEADLINE EXTENDED TO WEDNESDAY 5/28 for Canarsie Day (June 14th). Please call David Louis at 646-581-0400 or email at canarsierecoverycoalition@gmail.com to participate.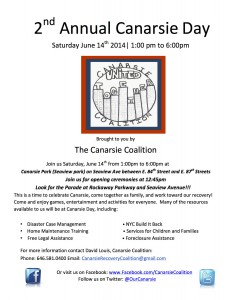 ---
Sheepshead Summer Stroll is this Sunday, June 1st, and features family friendly activities, and all are welcome. Food for purchase will be available.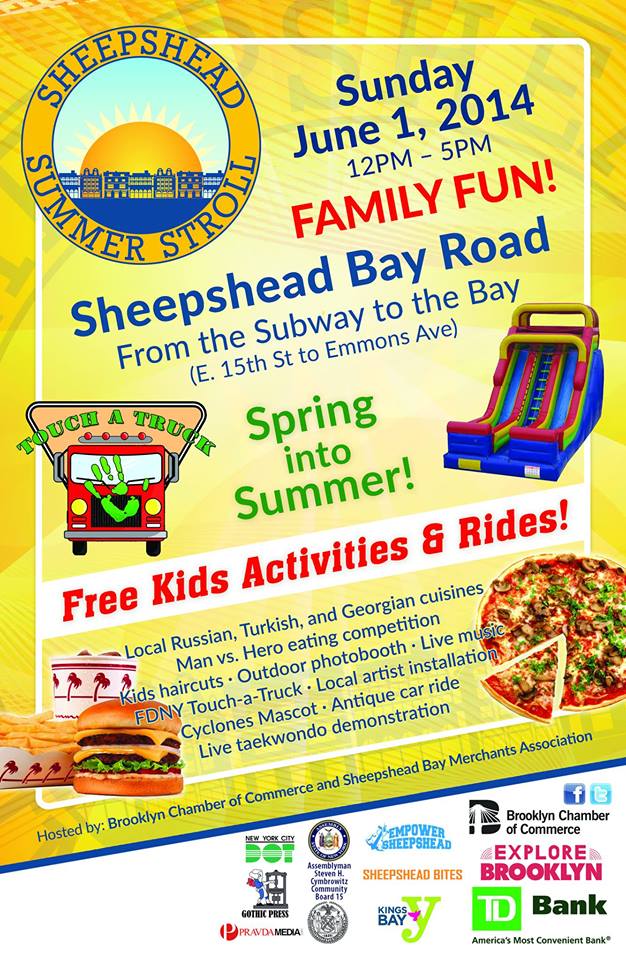 ---
DIRECTIONS to the Shorefront Y (The building is accessible. Parking is extremely limited.):
| | | | | |
| --- | --- | --- | --- | --- |
| Take the | | or | | train to Brighton Beach |
Bus Directions to the Shorefront Y
Take the B1 or the B68 to Brighton Beach and Coney Island Avenue . Walk to the corner of Brighton Beach Avenue and Coney Island Avenue. Turn south (towards the ocean) and walk toward the beach. We are the last building on the right (west side of the street.)
Walking Directions from the Bus and Subway
Start walking south on Coney Island Avenue towards the boardwalk and the beach. We are the last building on your right (west side of the street.)
Please check the 
MTA website 
for directions from your location. Thank you to the 
Shorefront Y
 for hosting the Brooklyn Long Term Recovery Group.
---
Please check our events page for more trainings and items of interest. Our Blog contains a link to Fifth Avenue Committee's "Guidelines to Building Resiliency for 1-4 Family Homes."